Manchester's medieval origins to be celebrated with festival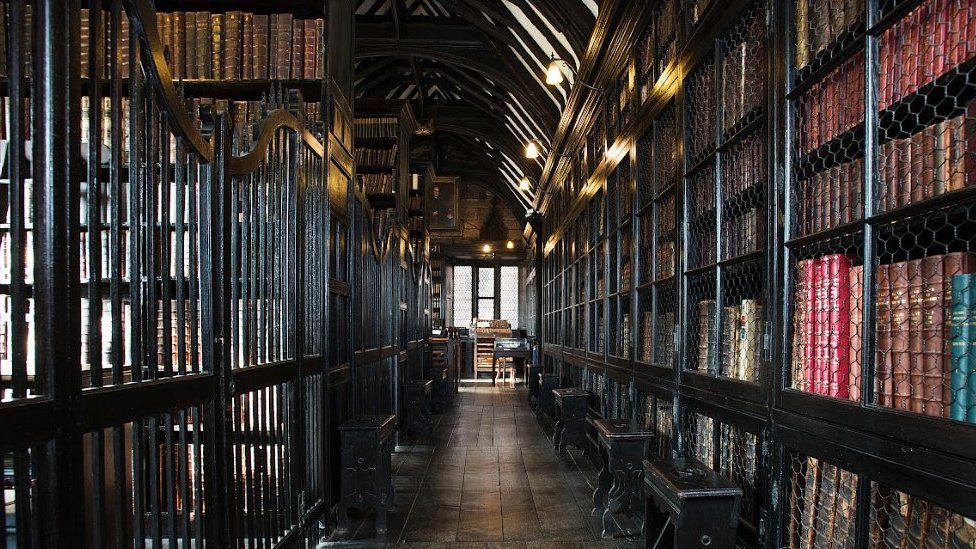 Modern Manchester's medieval origins are to be celebrated in a festival to mark 600 years of its oldest buildings.
Manchester Medieval Festival will take place near Chetham's library, which organisers said was the first piece of the city "as we know it".
Built in 1421, Chetham's is the oldest library in the English-speaking world and had been open continuously since 1653 until Covid caused it to close.
Festival director Fran Healy said the site had "many vivid stories" to tell.
"It's exactly 600 years since the first piece of Manchester, as we know it today, was put in place," she said.
"Since 1421, the city has grown outwards from Chetham's medieval buildings and the adjacent Manchester Cathedral - resulting in the modern, vibrant city we love today."
Originally home to priests, Chetham's buildings were also used as a prison during the English Civil War.
The library itself has had many famous patrons, including philosophers Karl Marx and Friedrich Engels.
Ms Healy said the site was "bursting" with history.
"There are so many vivid personal stories to tell [and] characters to unpick," she said.
She added that the festival, which will take place on 25 and 26 September, will "be a place to discover some of that story... or just to have fun and enjoy the food and drink surrounded by the sight of stilt walkers".
A festival spokesman said the event would also include falconry, "competitive medieval games", live period music from Manchester Baroque and Chetham's School of Music choristers, guided tours and "Horrible Histories performances".
From Mamucium to Manchester
Manchester's history could be said to start with the Brigantes, the Celtic rulers of Northern England, who had a camp near what is now Cathedral Gardens
The Romans built a fort, known as Mamucium - meaning breast-shaped hill - in AD79, in the area now known as Castlefield
By the 12th Century, a manor house had been built near where Chetham's now stands, which was later fortified to become Manchester Castle
Despite the castle being abandoned in the next century, the area remained busy; the collegiate church that would become the cathedral was founded in 1421 and the burgeoning, expanding town grew up from this area
Related Internet Links
The BBC is not responsible for the content of external sites.