The businessman who found happiness in a Cheshire spring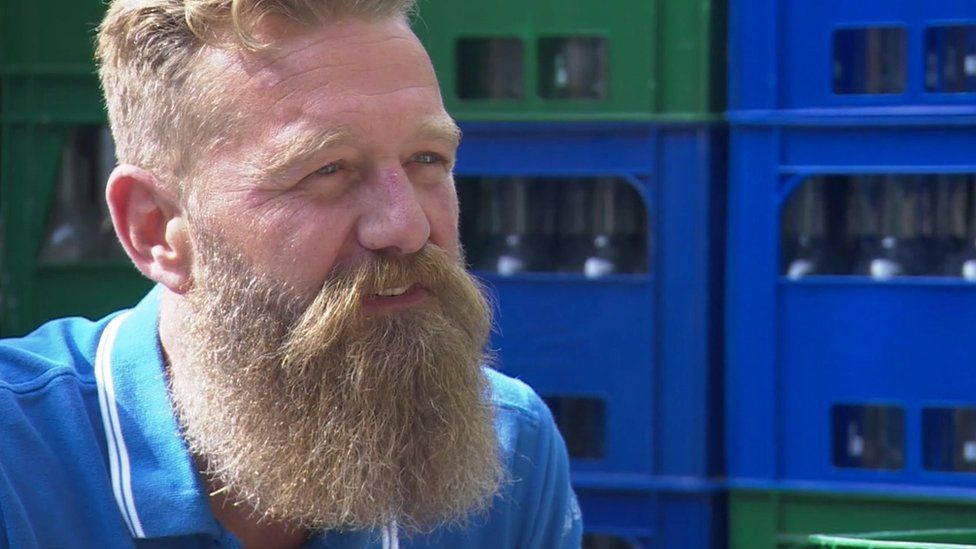 Fashion product developer Doran Binder was "at rock bottom" when he bought a struggling pub in rural Cheshire following his divorce in 2016.
He says the aim was to be near his six children when he was not working at his job which often took him to the US.
However, when "exceptionally high quality" water was found beneath it, the 49-year-old quit his job, closed the pub and started bottling.
He says he has "never been poorer, but I've never been happier".
Mr Binder says the original plan was to keep the Crag Inn in Wildboarclough, near Macclesfield, for a year.
One of the requirements of it staying open was an annual water safety check.
He says he feared it would lead to a hefty bill after Richard Taylor, of Blair Water Well Drilling Ltd, came out to test it.
Instead, Mr Taylor told him what was coming up from the ground under the pub was "exceptionally high quality water", which was "unique" to the surrounding area.
He added that the pub owner should bottle and sell it.
Analysis suggested it was drawing from an underground layer of rock that holds water known as an aquifer that was capable of producing almost 158,500 gallons (600,000 litres) a day, which Mr Binder says was "insane".
A year later, when the water was accredited to be bottled up, he handed in his notice.
He says he hand-washed bottles himself for 18 months because he could not afford to employ anyone and took on a milk round three nights a week to help fund the venture.
But he says building his company Crag Spring Water, which now employs 14 staff, is "the most rewarding thing I have ever done".
"I've never been poorer - but I've never been happier."
Mr Binder says he is passionate about the firm being "environmentally and socially-friendly".
As such, all his bottles, labels and crates are reusable, the bottle caps are recyclable, and the business employs staff with learning difficulties in collaboration from the Rossendale Trust, which says the firm is "a shining example" of those people "the opportunity to show how valuable they can be".
"I've been gifted this and want to give something back," he says.
"I want my children to be proud and know it's not all about profit, but about sustainability and making a difference."
Two of his children already work in the firm, although he admits they have missed out on holidays since he set it up.
"Every penny is going into the business to build a future for them," he says.
"I think holidays can wait for now."
Related Internet Links
The BBC is not responsible for the content of external sites.