Mr Loophole: Petition for cycling crackdown gathers momentum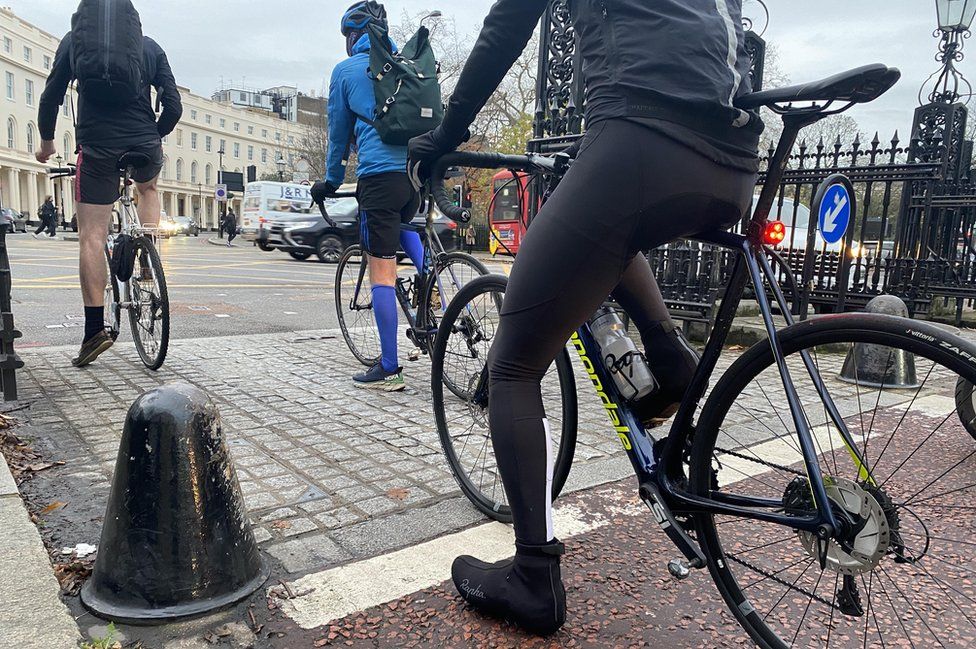 The government is set to respond to a campaign by celebrity solicitor Mr Loophole to crack down on nuisance cycling.
The lawyer also wants mandatory use of cycle lanes, and penalty point punishments for misdemeanours.
His petition calling for the moves has now gained 10,000 signatures.
It means the government must respond to the call and outline its stance.
The Manchester-based solicitor, who focuses on traffic matters, also wants a licensing system for e-scooter riders.
Mr Freeman said: "We are all delighted with the results of the petition since something must be done to make road space safer for everyone.
"Without some kind of registration scheme we have no idea who might be riding a bike or an e-scooter.
"Those who use them can recklessly flout the law with impunity - say, jumping red lights, weaving on and off pavements and even knocking down pedestrians."
He added: "This is not about a war between drivers and others but the need to have one law for all. To improve safety and create harmonious shared road space.
"While there are many responsible cyclists there are still too many who ride with little respect for the rules of the road."
Update 20 January 2022: The government responded to the petition on 21 December 2021 and said it had "no plans" to change the law regarding cyclists.
Related Internet Links
The BBC is not responsible for the content of external sites.