Awaab Ishak: Thousands of homes found with damp and mould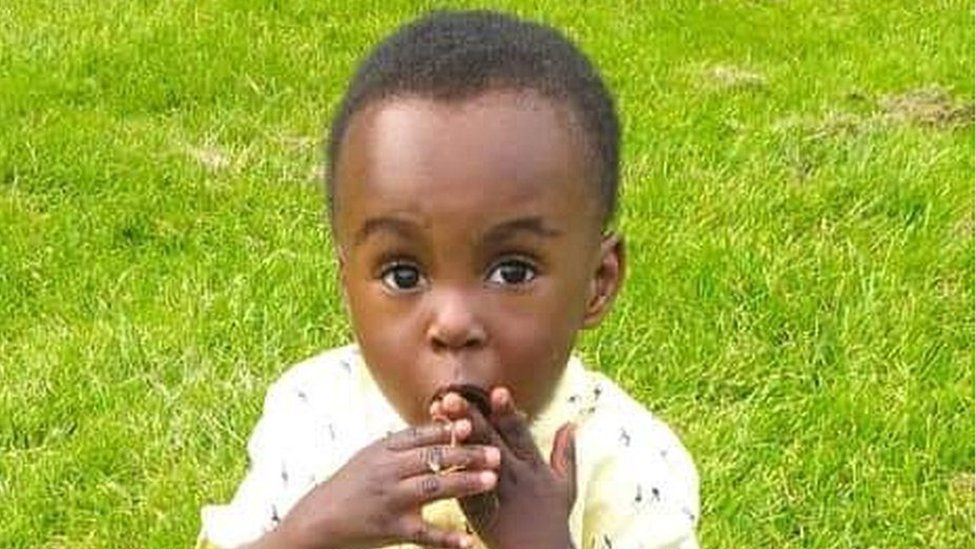 Social landlords have been urged by a watchdog to "act now" after tens of thousands of homes were found to have "notable" issues with damp and mould.
The Regulator of Social Housing (RSH) estimated 120,000 to 160,000 social homes in England had "notable" issues.
Of those, about 40,000 to 80,000 were thought to have serious issues.
Housing Ombudsman Richard Blakeway told BBC Radio 4 Today he was "not surprised" because of "a significant increase in casework we've seen around damp and mould".
He added: "There is something about culture, behaviours and attitudes to make sure that residents are treated with respect and get the service that they require."
Mr Blakeway said he had heard of "underhand" practices including one resident who had been offered £50 to not pursue a complaint.
He reminded landlords of their need to comply with relevant legislation.
In November, a coroner ruled two-year-old Awaab died from a respiratory condition caused by exposure to serious mould in his flat.
The toddler's father had repeatedly raised the issue with Rochdale Boroughwide Housing but no action was ever taken.
The RSH later found "widespread failings" at the housing association that owned the flat.
The estimated wider extent of the problem has emerged after the RSH asked social housing providers to submit evidence about the extent of damp and mould in tenants' homes, as well as their approach to tackling it.
The regulator estimated that less than 0.2% of social homes - about 8,000 homes - in England have the most serious damp and mould problems.
They would fail the Decent Homes Standard, the regulator said.
It added that more cases were reported among local authorities than private providers.
The regulator said: "These are not acceptable conditions for tenants to be living in, even if the proportions are relatively small."
The RSH said providers had recorded and submitted information about the number of damp and mould cases they had in a variety of ways, meaning it was difficult to accurately assess the extent of such problems in the sector overall.
The estimates are based on the four million homes that are owned and managed by large registered providers which have more than 1,000 homes.
RSH chief executive Fiona MacGregor said: "Where there are issues, landlords need to act now to put things right, before we start our active consumer regulation, including inspections of providers."
The regulator said that while its findings showed that the vast majority of people living in social housing have homes that are "largely free from damp and mould", those that do have such issues are at risk from a serious impact on their health and wellbeing.
In a warning to providers, the regulator said: "We expect providers to be asking themselves how they can improve.
"Regulation should not be the only driver for change."
Providers which reported a high prevalence of serious damp and mould or supplied poor quality information will be asked by the regulator to give "further, specific assurance that they are identifying and addressing damp and mould cases".
In cases where providers are identified as not meeting standards, the RSH said regulatory action will be taken, including publishing regulatory notices or regulatory judgments "where appropriate".
Local Government Association housing spokesman Darren Rodwell said councils were "determined to improve housing conditions for all social and private tenants".
He said: "The LGA continues to work with professional bodies, as well as the government, to discuss possible solutions on improving housing standards - including those relating to damp and mould in tenanted properties."
Related Internet Links
The BBC is not responsible for the content of external sites.