Husband 'threatened to torch family home'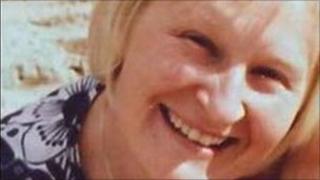 A husband who killed his wife and made it look like a car crash threatened to torch the family home, a court heard.
Brett Mott, 32, of Southport, Merseyside, denies murdering his wife Kate, 35, who was found dead in a car in Scarisbrick, Lancashire, in January.
Liverpool Crown Court heard that in a sworn court affidavit last year, Mrs Mott accused her husband of threatening to burn down their Southport home.
Mrs Mott was in the final stages of divorcing him when he made the threat.
The couple separated for several months last year after Mrs Mott accused him of sexual and emotional abuse, but he moved back into the house in Everard Road towards the end of the year because he could not afford to live elsewhere.
Mrs Mott claimed her husband, who admits killing her in self defence when provoked, said: "Over my dead body will you get this house.
"I will torch it and burn it down first."
Mr Mott and his wife were both nurses who worked together at Southport Hospital.
Crash 'staged'
He is accused of strangling her in the early hours of 21 January this year, before changing her clothes and driving her in their Ford Focus to a track on some farmland just north of Southport.
It is alleged he then attempted to make it seem as though she had died in a road traffic accident.
He then allegedly covered his tracks by texting her and reporting her absence to friends, family and the police.
Nigel Power QC, prosecuting, said he was arrested when police became suspicious about the damage to the car and his "overwhelming preoccupation with the absence of sexual relations between them."
Past issues
The court heard on Thursday how Mr Mott would come home drunk, wake his wife up and expect sex.
In the affadavit Mrs Mott wrote he expected her to "perform certain sexual positions", but added that she was afraid for her own safety.
She described the defendant as a bully who bombarded her with "threats, sarcasm and comments about imaginary men".
She also said her husband spoke badly of her in front of their young children Lewis, 13 months, and Olivia, aged three.
But Mr Mott denied being abusive and filed counter-claims against his wife, saying that she spoke inappropriately in front of Olivia and controlled his life.
David Steer QC, defending, said his client "carried a lot of issues about rejection from his past".
The trial continues.