Renewed appeal over teenager's murder in Toxteth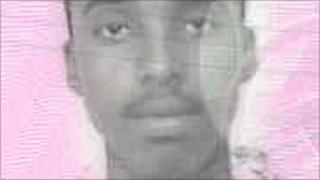 Police are making a renewed appeal for information over the murder of a teenager who was found seriously injured in a Liverpool street.
Mohamed Abdul Kadir, 19, was found collapsed at the back of flats on Princes Road, Toxteth, at 1845 GMT on Tuesday 26 January this year.
He was taken to hospital but died three days later.
Detectives are urging anyone who may have seen anything suspicious in the area at the time to come forward.
The appeal comes in the week that the inquest into his death found he was unlawfully killed.
Det Ch Insp of Merseyside Police, Kath Adams, said any piece of information could prove vital to the investigation.
"This was a tragic case of someone whose life was ended violently at a young age, and we still think that the key to solving it is out there," she said.
"We need to hear from anyone who has any information at all. People may think that what they know or what they have seen, is of little consequence, but I would encourage them to let the police make that judgement."
She added: "Any piece of information, no matter how small could be the piece of the puzzle that we are waiting for.
"We are determined to bring those responsible to justice and give Mohamed's family the opportunity to rebuild their lives."