Two Liverpool museums may close over funding cuts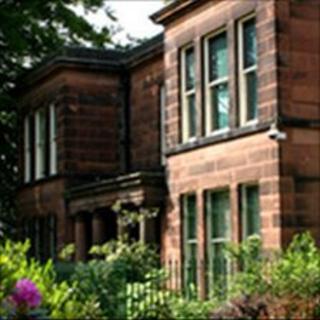 Two Liverpool museums could be forced to close later this year as a result of government spending cuts.
The National Conservation Centre and the Piermaster's House may close to visitors at the end of October.
Sudley House in Aigburth, the former home of Liverpool ship owner George Holt, could also move to opening only between April and October.
National Museums Liverpool, which is 95% funded by the government, has been told to expect cuts of at least 30%.
'Future challenges'
Director of the organisation David Fleming said: "We are dismayed by having to consider these steps.
"However, we have to provide as cost-effective a public offer as we can, in line with government requirements, while also safeguarding jobs."
Dr Fleming added: "The decisions we are having to make in the short term are designed to give us enough flexibility to meet future challenges.
"We are working closely with employees and unions during this extremely difficult period."
Several museum improvement schemes are also being scaled down due to lack of funds, including plans for a new Titanic gallery at Merseyside Maritime Museum.
Chairman of National Museums Liverpool, Prof Phil Redmond, said: "While these actions are regrettable, we feel it prudent to prepare staff and public for the realities we could face.
"Hopefully our current negotiations with government may mean that not all of these measures will be necessary."