Aintree University Hospital needs to cut '300 jobs'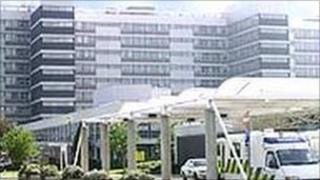 Hundreds of jobs will have to be axed at a hospital on Merseyside as it prepares for widespread cuts to the NHS.
Aintree University Hospital has confirmed it needs to cut the equivalent of 300 jobs in the next few years.
All 5,000 staff have been sent letters offering them voluntary redundancy and flexible working packages.
A spokesman said the consultation was in "its early stages".
He added that the money they need to save amounted to some 300 posts but this would not mean 300 redundancies. It depended on how many took up the flexible working scheme and altered their hours.
The government has announced that the NHS needs to make savings of between £15m and £20m in the next few years.
Aintree University Hospitals NHS Foundation Trust is based on two sites in Walton and Fazakerley, and draws patients from three local authorities; Sefton, Knowsley and Liverpool.