Another man held over 2004 stab murder in Liverpool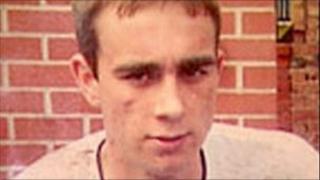 Police investigating the fatal stabbing of a 21-year-old man outside his Liverpool home in 2004 have arrested a man in Aberdeen.
Curtis Kinsella was stabbed in the back with a kitchen knife in Aigburth while celebrating his sister's 13th birthday.
Officers are questioning the arrested man, who is aged 25 and from Toxteth.
Police arrested five men and a woman from Merseyside, and a man from Aberdeen, on 22 July. They have all been released on bail until September.
Three people were also arrested in 2005.
Brother connection
Nobody has ever been charged with Mr Kinsella's murder.
The car mechanic, whose wife Hayley was pregnant at the time, was attacked outside the house in Alwyn Street after being grabbed by four men who pulled up in a silver saloon car.
He staggered inside his house and died in his mother's arms in September 2004.
About an hour before the stabbing it is believed a larger group of men met in the Aigburth Arms pub - a short distance from the murder scene - and were getting ready to go looking for his brother, Ashley Kinsella.
Police do not believe this was a case of mistaken identity but that some members of the group decided to take revenge on Ashley's brother instead.