Sir Paul McCartney honours talent at LIPA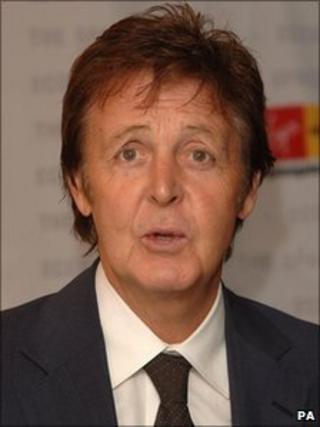 Sir Paul McCartney led the graduation celebrations by giving special awards to a host of talented performers at his acting college in his home city.
Midge Ure and actor Jonathan Pryce were among those made companions of Liverpool Institute of Performing Arts.
Mark Summers, a casting and creative director, became an Honoured Friend of the school.
LIPA awards companionships for outstanding achievement and practical contribution to students' learning.
Founding principal Mark Featherstone-Witty said: "When Paul and I created LIPA, we knew there was no substitute for learning from the best.
"Aside from our staff, we wanted to attract outstanding practitioners to share their knowledge for all the disciplines we teach.
"Since we are in the provinces, it's a push for them, but these people have done it and we are all grateful."
This year nearly 300 students representing 14 countries graduated from diploma, degree and postgraduate courses in performing art disciplines and related subjects such as management and design.
LIPA is in Sir Paul's old school, the Liverpool Institute for Boys, which underwent a multimillion-pound transformation.