Liverpool man wanted over murder in Spanish resort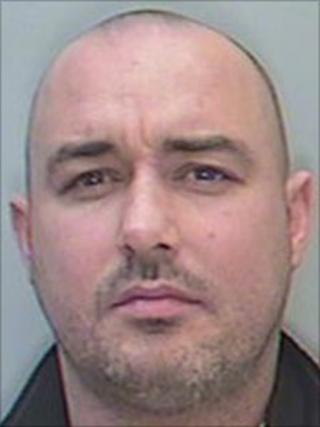 Spanish police are hunting for a Liverpool man who is suspected of shooting a father-of-two dead in a crowded bar in the Costa del Sol.
Darren O'Flaherty is accused of shooting Irishman John O'Neill on Wednesday.
The 35-year-old, from Kirkby, is already wanted by North Yorkshire Police.
They want to speak to him over the kidnap of a lorry driver, who was held at knifepoint, back in 2006.
Mr O'Flaherty was charged with robbery and kidnap but breached his bail in 2008.
He is alleged to have held up a lorry driver at knifepoint for several hours at the Londonderry lorry park in North Yorkshire with several other men.
The victim was then driven to Liverpool where electrical goods in the lorry were offloaded at a warehouse.
The lorry and its driver were then driven to Skelmersdale, Lancashire, where the driver was released and his vehicle set on fire.
North Yorkshire Police confirmed that the Spanish authorities had been in touch with them and they were working together to trace Mr O'Flaherty.
A spokesman said: "Mr O'Flaherty is still wanted over the 2006 kidnapping and robbery, for which he was charged in 2008.
"We have been contacted by Spanish police investigating a murder this week on the Costa del Sol as he is a suspect in that murder."
The spokesman said he could not give more information out about the murder or the murder victim.