Labour group criticises Wirral Council cuts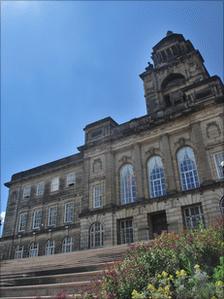 Opposition Labour councillors in Wirral have accused the local authority of making budget cuts which will directly affect frontline services.
They have called for a review of a decision to cut more than £1m from a fund to help people back into work and a further £3m from area based grants.
Labour leader Steve Foulkes said it was the "wrong time" to make the cuts.
Simon Holbrook, deputy leader of Wirral Council, said it had acted responsibly and key services would not be affected.
Mr Foulkes is criticising plans set out to cut £1.6m from the Working Neighbourhood Fund, which is aimed at reducing the number of people out of employment, education or training.
He is also questioning plans to cut a further £3m from area based grants, which come from central government to support local services.
Mr Foulkes said: "We do realise we have to make savings, but we have to do it logically and correctly.
"To make cuts in the Working Neighbourhood Fund at the very time when young people need job opportunities - and we created 200 apprenticeships from this fund, we helped numerous companies who were teetering on the brink - this is the wrong time to make these particular cuts."
Mr Holbrook said the council had followed government guidance which gave priority to protecting funding for schools, Surestart and 16 to 19-year-olds.
He said it had "not reduced funding in the specific grants for adult social care, housing benefit administration, main programme funding for supporting people and for the fire service".
"By following this approach, the council has sought to minimise the impact on frontline service delivery for the people of Wirral," Mr Holbrook added.
He said the council would be asking Wirral residents for their views on where to cut spending.
"The report considered by cabinet refers only to the 'in year' budget reductions required by government," Mr Holbrook said.
"Beyond this, the council is embarking upon its biggest ever public consultation with the people of Wirral on the future of council services, which will help it determine its funding priorities for the future."
Related Internet Links
The BBC is not responsible for the content of external sites.