Liverpool council tax discount claims drop after checks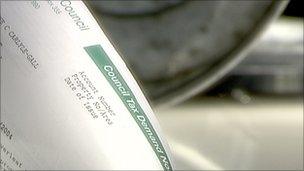 More than 600 people in Liverpool have cancelled their single person council tax claims after the city council began cross-referencing credit details.
Almost a third of the city's 215,000 homes are registered for the single person discount, which reduces the average £1,100 annual bill to £750.
Letters were sent out to 8,000 homes suspected of having more than one occupant after credit checks were run.
The council said this first wave of cancellations saves £150,000 a year.
A Liverpool City Council spokesman said: "The letters offered occupants the opportunity to think again and re-visit their assurances on the form.
"For the past year we have been cross-referencing information that council tax payers have submitted to us with what they have submitted to insurance or credit firms - and where there was conflicting information over the number of people in the house we have sent out letters."
He said that all the information used was not confidential and was publicly available.
A further 3,000 letters are due to be sent out shortly.
Paul Brant, deputy leader of Liverpool City Council, said: "In today's tough times we have to drive down costs and be more efficient so we can continue to provide essential services.
"I am disappointed by the number of people who were obviously claiming single person discount benefit while not being entitled to it.
"But I make no apology for taking a hard line on people who try and cheat as they are stealing from other residents and drawing valuable resources away from front line services such as teaching, social work, street cleansing and protecting the vulnerable."
Related Internet Links
The BBC is not responsible for the content of external sites.