Aintree hospital operations cancelled after flood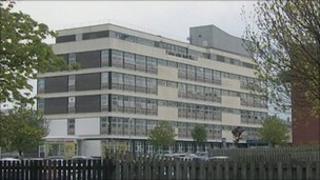 More than 30 patients have been moved and some operations cancelled after flooding at a Merseyside hospital.
The old maternity unit at University Hospital Aintree's Fazakerley site is running on emergency power following the flood in the basement.
Officials said it had affected wards one, two and three and the surgical assessment unit.
About 70 patients are due to undergo minor operations on Monday but some will now be cancelled.
Anyone due to to undergo a procedure on Monday is being advised to check with the hospital before travelling.
Trust spokesman Finlay McNicol said: "What our staff are doing just now is checking those lists against clinical priorities.
"We'll be contacting all of the patients that are on that list and telling them if they are due to come in and have their operation as planned."
A clean-up operation in the basement is now under way.