Fine for Everton fall death construction firm Kier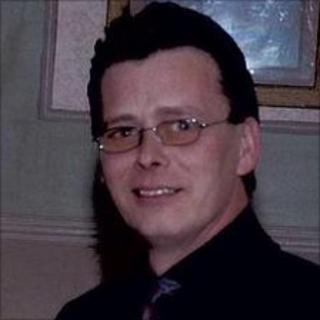 A construction firm has been fined £160,000 after one of its labourers suffered a fatal fall while building Everton Football Club's new training academy.
Karl Davis, of Wallasey, fell through a window frame at the building in Halewood, when a guard rail gave way.
The 43-year-old was in a coma for three months and died in May 2007.
Kier North West pleaded guilty at Liverpool Crown Court to failing to ensure the safety of workers.
The company based in Sandy, Bedfordshire, which was prosecuted by the Health and Safety Executive (HSE), was also ordered to pay £43,993 costs.
The court heard that on 27 February 2007, a rubbish chute had been attached to the guard rail at the Finch Lane site.
Managers had failed to ensure that it could withstand its weight, the court was told.
HSE inspector Robert Hodkinson said: "What is incredibly sad about this incident is that a man lost his life when equipment installed to make the work safer failed.
"Falls from height are the biggest single cause of death and serious injury at work and employers must make sure not only that they provide suitable safety equipment, but that it is also installed, used and maintained properly.
"If Kier North West had ensured the rubbish chute was attached to a structure which could support its weight then Mr Davis would still be alive today."
A spokeswoman for Kier North West said: "Kier appreciates and accepts that it is accountable for this tragic incident.
"The group takes the health and safety of its workforce extremely seriously and has taken every opportunity to revisit and reinforce its site safety procedures.
"Our thoughts remain with Karl's family."