Merseyside Police anti-social crime taskforce faces axe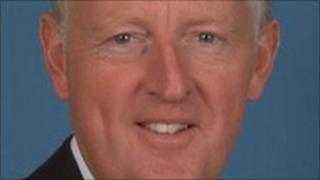 Merseyside Police is planning to abolish its anti-social behaviour taskforce to save money ahead of anticipated budget cuts.
The plans would save the force £2.5m and form part of proposals to save £73m by April 2015.
Police budgets are expected to be cut by 25% in the government's spending review next month.
Merseyside Police said tackling the issue would remain a priority but would be dealt with by neighbourhood teams.
It comes after a national report on anti-social behaviour, released last week, found police had "retreated from the streets".
'Essential to plan'
Sir Dennis O'Connor, the Chief Inspector of Constabulary, said he believed some officers did not regard it as real crime and were slow to act.
Merseyside Police Chief Constable Jon Murphy said the force was doing everything it could to safeguard front-line policing.
But he said it was "essential" that the force and police authority prepared for the possibility of significant cuts.
"There are no delusions that saving £73m is going to be easy and some tough decisions will have to be made.
"Of course I don't want anyone to lose their jobs, but this could be a reality when faced with spending cuts of this size."
He said senior officers had made proposals about areas where savings could be made.
The proposals are now being looked at by chief officers and the police authority.
Trades unions and staff associations have been consulted throughout the process, Mr Murphy said.
Bill Weightman, chairman of Merseyside Police Authority, added: "With potential cuts of around 25% of our budget, we have no choice but to look carefully at all aspects of Merseyside Police business to see where savings can be made."