Merseyside fire chiefs in call-out row with coastguard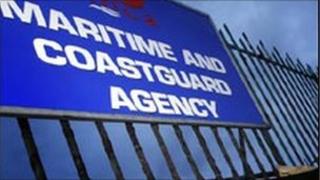 Fire chiefs on Merseyside are threatening to take legal action against the coastguard agency to prevent them "putting lives at risk".
A row has erupted over the Maritime Coastguard Agency (MCA) attending two call-outs and not notifying the fire crews.
Merseyside Fire Authority claim the MCA breached an agreement made in 2005.
The MCA deny this, saying firefighters were not needed for the call-outs.
Dan Stephens, assistant chief fire officer of Merseyside Fire and Rescue Service (MF&RS), said: "Unfortunately the Maritime and Coastguard Agency have chosen, on a number of occasions, not to deploy the MF&RS Marine Rescue Team.
"This has caused difficulties and slower response times than necessary.
Broken rudder
"At some point somebody's life will be put at risk by this action, let's be clear about it.
"That's the reason we've found ourselves in this position. If there's one further action, we will take legal action. We cannot allow the situation where someone's life is put at risk."
The fire service has a dedicated boat based in Wirral, which is permanently manned for emergencies.
A memorandum of understanding was drawn up between the two, which stated that the coastguard would always receive the emergency call-out, but if it was deemed to be a 999 emergency then the fire service would also be called upon.
However, there were two incidents, in June and September, when the coastguard went to the rescues alone.
During the most recent emergency a group of fisherman on a boat off the coast of Crosby were in trouble after the rudder broke.
A spokesman for the MCA said they were aware of the fire authority's concerns but said on both occasions the actual call-out was not a 999 emergency.
"We have a well-trained team based in Liverpool and they treat each call-out on its individual merit and what needs to be done in a professional manner.
"We do not feel we have breached the memorandum of understanding and we are currently in talks with the authority."