Teenager banned from Manchester city centre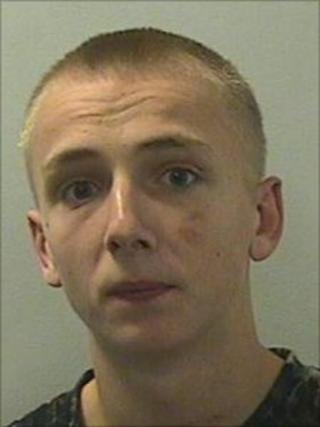 A teenager who wreaked havoc by repeatedly stealing cars and breaking into offices has been banned from Manchester city centre.
Darren Parkinson, 19, from Collyhurst, is not allowed anywhere within the inner ring road. He is also banned from entering Miles Platting.
The anti-social behaviour order, issued by Manchester City Council and the police, follows a two-year crime spree.
Councillor Paul Andrews said it was need to stop the "intimidation".
Parkinson, who has also been banned from his home area of Collyhurst, even admitted walking into a recruitment office on Lever Street in the city centre in March and taking items from staff members' bags while his associate distracted the receptionist.
Stolen property
The council said the 19-year-old, who has been convicted of numerous offences, was only allowed in Collyhurst along Rochdale Road to get to his home on Osborne Street.
Parkinson also hurled abuse at Greymare Lane Police Station in Beswick, as well as breaking into a pub on Tariff Street in the city centre, stealing bottles of wine and alcopops and causing £5,000 worth of damage.
The order also bans Parkinson from associating with six other gang members, taking any property not belonging to himself, or going equipped to commit a crime.
Mr Andrews added: "People who live or work in Manchester should never have to put up with this sort of behaviour.
"This order will bar Parkinson from large areas where he had stolen property and intimidated residents, and I would like to urge anyone who sees him breaking the order to contact the police."