Enterprise Inns fined £300,000 over landlord's death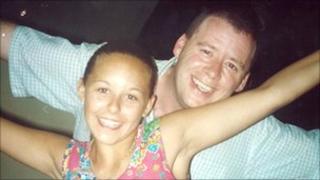 A pub chain which failed to carry out gas safety checks at more than 400 of its premises put hundreds of lives at risk, the Health and Safety Executive (HSE) has said.
Enterprise Inns plc was fined £300,000 by Liverpool Crown Court after one of its landlords died of carbon monoxide poisoning.
Paul Lee, 41, was found dead at the Aintree Hotel in Bootle in 2007.
The pub chain said it now worked closely with the HSE.
Fining the West Midlands-based company, which was also ordered to pay £19,000 costs, the judge said Mr Lee's death was wholly unnecessary.
'Deadly heater'
Tenant landlord Mr Lee, who was found unconscious by a cleaner just after noon on 12 November 2007, had turned on a gas fire 10 hours earlier before falling asleep.
He had worked at the pub for less than a month.
Enterprise Inns was prosecuted after the HSE investigation found the fire may not have been serviced since 1979 and the chimney was completely blocked.
The company, which owns approximately 7,700 pubs across the UK and has an annual turnover of £818m, admitted breaching the Health and Safety at Work Act.
Liverpool Crown Court heard Enterprise Inns should have ensured gas safety inspections were carried out at 868 of its pubs at least every 12 months, but only 394 had valid certificates.
The gas heater which caused Mr Lee's death should have been checked before he took over the tenancy.
HSE investigator Iain Evans said: "It is shocking that a major pub chain failed to ensure regular gas safety checks were carried out at more than 400 of its properties.
"As a result, one man has been killed and hundreds of other lives have been put at risk.
Poison levels
"Tests we carried out on the gas fire at the Aintree Hotel showed that the workplace limit for exposure to carbon monoxide would have been exceeded within five minutes of it being turned on, and would have reached a level known to be fatal within an hour.
"The chimney from the fire was completely blocked so there was nowhere for the carbon monoxide to escape. Instead, it gradually built up in the room and starved Mr Lee's organs of oxygen until he was left unconscious.
"Mr Lee's life could have been saved if Enterprise Inns had continued to obey the written warning it received about gas safety six years earlier, instead of falling back into old habits."
His sister Sharon Lee said: "Paul's death will very possibly save the lives of others in the future, but it should not have taken the loss of his life to highlight the wider failings of Enterprise Inns.
Enterprise Inns apologised to Mr Lee's family and friends, adding: "Since 2007, working closely with the HSE, Enterprise has done everything possible to ensure nothing like this can ever happen again."