Enterprise Inns boss 'should quit over landlord death'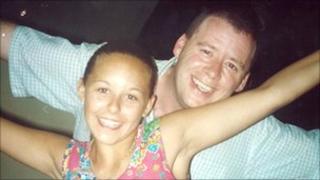 MPs have called for the resignation of a pub chain's boss over the death of a Merseyside landlord from carbon monoxide poisoning.
Enterprise Inns was fined £300,000 two weeks ago over the death of Paul Lee, 41, landlord of the Aintree Hotel, Bootle, in 2007.
A Commons motion, tabled by Liberal Democrat Greg Mulholland, urges chief executive Ted Tuppen to stand down.
Enterprise Inns said it would not be appropriate for Mr Tuppen to resign.
The motion by Mr Mulholland, who chairs the Parliamentary All-Party Pubs group, has been backed by Mr Lee's MP Bill Esterson (Labour, Sefton Central).
It condemns Enterprise Inns' breach of health and safety rules, saying MPs were "appalled that such misconduct led to the tragic and unnecessary death of the licensee, Paul Lee".
Enterprise Inns was prosecuted after a Health and Safety Executive (HSE) investigation found that a fire at the Aintree Hotel may not have been serviced since 1979 and the chimney was completely blocked.
Mr Lee had worked at the establishment for less than a month.
HSE officials said after the case that Enterprise Inns had put hundreds of lives at risk as the chain should have ensured gas safety inspections were carried out at 868 of its pubs at least every 12 months, but only 394 had valid certificates.
A spokesman for Enterprise Inns said Mr Tuppen did not consider resignation an appropriate response to what had happened.
He added that the company had co-operated fully with the HSE and that it had a good safety record over the past 20 years.