Body repatriation row parents secure Cameron meeting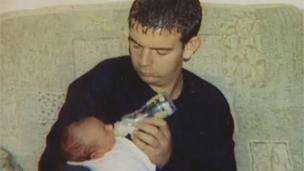 A couple who battled to get the body of their murdered son repatriated from Spain are to meet David Cameron.
Gary Dunne, from West Derby, Liverpool, died after being attacked by a man with a machete near Torremolinos in 2006.
Authorities in Spain had refused to release his body for burial - citing hygiene laws - until the intervention of Gordon Brown in November 2008.
Mr Dunne's parents Steven and Lee want a change in the law to ensure other families avoid the same ordeal.
On Wednesday Stephen Twigg, the Labour MP for West Derby, urged the prime minister to meet the family to discuss their proposals.
Mr Cameron, whose 77-year-old father Ian died while on holiday in France, said he understood the "enormous worry" the issue raised for families.
"I know they have dealt with this case with great dignity and courage," said the prime minister.
"I hope the fact they've now been able to bury their son in the UK will help them start to come to terms with the terrible loss.
"There is a problem when different countries have different rules and particularly when the death has occurred some time before.
"I'm very happy to meet with them and try to work out what we can to do deal with sad situations like this."
Mr Dunne, a builder and father-of-one, was stabbed when he and a friend were attacked at Benalmadena on the Costa del Sol.
His family wanted to bury him at home in Liverpool but Spanish authorities had refused to transport the body unless it was cremated.
Mr Dunne was finally laid to rest after a service at Liverpool's Anglican Cathedral in March 2009 - almost three years after he was killed.
Victor Posse Navas was jailed for nine years by a judge in Malaga in September 2008 after admitting the attack.