Dark secret of stillborn girls' mother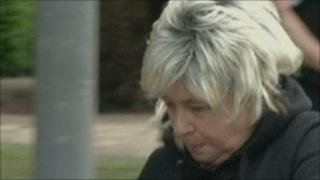 Bernadette Quirk moved house at least five times in two decades and every time she left one address she would take a dark secret with her - the bodies of three babies she gave birth to.
The 55-year-old had also concealed the burial of a fourth child in an improvised grave at St Helens cemetery.
Her hidden shame was uncovered in August 2009 when, acting on a tip off, Merseyside Police raided Quirk's home in Harlow Close in Sutton Heath, St Helens.
They found the remains of three infants wrapped up in a red bin in a bedroom wardrobe. An air freshener had been left to try to kill any smells.
"She said she gave birth at home alone on her own and that the babies didn't move and were still and didn't make any noise - it was at that point she wrapped them up and put them into the bin," said Det Ch Insp Neil Bickley, of Merseyside Police.
Liverpool Crown Court was told she gave birth to the four baby girls - including one set of twins - during a chaotic period of her life in the 1980s and 90s when she was drinking heavily and having casual sex.
Each baby had a different father.
Quirk said her lifestyle at the time meant she could not be precise about the dates or details of the births.
Indeed she could not recall one of the births.
She said all the babies were stillborn. Forensic evidence suggested they all had congenital disorders.
Quirk's eldest daughter Joanne Lee had known about the baby in the cemetery but found the red bin in the bedroom in July 2009.
She then asked a friend to contact the police.
When officers arrived at the house, Quirk directed them to the remains of two more babies.
She admitted four counts of concealing a birth and received a two-year community order, subject to supervision, and was ordered to take part in a women's intervention project.
Her barrister, Ian Morris, told the court she hid her pregnancies because she was ashamed of what she had done and did not believe in abortion.
"She suffered the agony of childbirth without comfort or support and then made the discovery that the children were stillborn," he added.
Her family plan to give the babies a proper burial.