Liverpool's Labour and Lib Dems unite over £100m cuts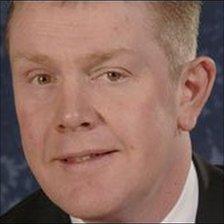 The two main political parties in Liverpool are to unite to tackle the £100m government funding cut the city faces over the next two years.
Ruling Labour and the recently usurped Liberal Democrats are planning to devise a joint budget and "put aside" any politics.
"We are facing the biggest challenge in our history, it's like a war time spirit," deputy leader Paul Brant said.
Lib Dem leader, Warren Bradley, agreed: "We need to protect the vulnerable."
The two party leaders have agreed in principle to work together on the budget, and Mr Bradley expects this to be ratified by his cabinet on Friday morning.
In the wake of the grant cuts from central government on Monday, the council said it is the worst-hit city in the country.
Mr Brant said: "In the normal run of events, a good bit of political banter and shouting between parties - and we certainly get that in Liverpool - would be a good thing because it's healthy to examine the policies.
"However, we are facing an unprecedented challenge, I don't think Liverpool has seen anything as bad as this since 1945.
"We need to put aside our party differences and work together. We have a very tight budget, the council is going to decrease massively in size and we have less than five weeks to decide on the cuts."
The budget will be agreed on 13 February.
In May, Labour took control of the council after a 12-year Lib Dem rule. It has the majority and both sides are keen to stress the new found unity is not a coalition.
Mr Bradley added: "An easier option would have been to remain in opposition and point score in these difficult times.
"But we have to work together to bring about the best resolution for the city and put all our thoughts together.
"The vulnerable need to be protected from these savage cuts."
Related Internet Links
The BBC is not responsible for the content of external sites.