Liverpool building to be converted for disabled adults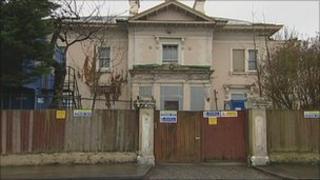 A grade II listed building, which has been derelict for five years, is to be converted into accommodation for people with disabilities in Liverpool.
Work on the former old people's home in Holly Road, Kensington, is due to start this month.
The building will be converted into supported living units for adults with learning and physical disabilities.
The £1.3m Cosmopolitan Housing Association project is expected to take a year to complete.
Day-to-day support will be provided by L'Arche Liverpool, with Cosmopolitan managing the property.
Angela Dodson, from Cosmopolitan Housing Association, said: "Cosmopolitan are very excited about this project.
"It has taken a while to become a reality but through continued partnership working with L'Arche, Liverpool City Council, Hardcastle and Hogarth and Wellcare Construction, we can now bring this building back to life and deliver quality housing for vulnerable people."
Ron Fuller, from L'Arche Liverpool, said: "We are delighted that this project is about to take off and provide quality housing for the people in our community."