Liverpool voluntary groups to get £3m in grants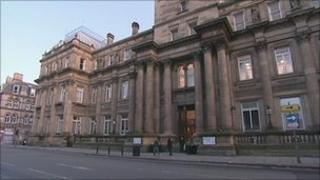 More than 50 voluntary groups in Liverpool are to receive grants of some £3m, the city council has said.
A council spokesman said: "It is lower than recent years due to the financial situation but it is still a commitment from the city council."
The funding could reach £3.38m which is lower than the £3.86m figure for the current financial year.
Six organisations, who have never had funds, could receive grants.
The six new organisations set to be funded are WAM Friendship Centre, Norris Green Community Alliance, Anfield Sports and Community Centre, PERC, Liverpool Lighthouse and Refugee Action.
However 14 groups which have received grants previously will lose out.
The council said an advisory panel of councillors has made recommendations for the funding under its Voluntary and Community Groups Funding Programme despite facing huge financial challenges.
Councillor Steve Munby, Cabinet Member for Neighbourhood Services and Chair of the Voluntary Sector Panel, said: "We have given priority to front line provision."