Inquiry into alleged police bugging of drugs baron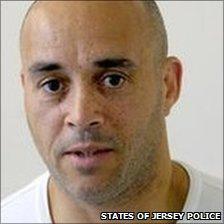 A police force has announced an inquiry into allegations its officers bugged a drugs baron illegally.
Curtis Warren's appeal at the Privy Council was told Jersey police used a variety of "devilry" to secure evidence to convict the Liverpool criminal.
Warren was jailed for 13 years in 2009 after his conviction with five others of plotting to smuggle cannabis with a street value of £1m into Jersey.
States of Jersey Police announced the inquiry on the final day of his appeal.
Its Chief Officer Mike Bowron said Hampshire Police would investigate his force's tactics.
"Whilst society needs to be protected from criminals, society also needs to know it has a police force, and a judicial system, that it can trust and rely upon to act with integrity at all times," he said.
Mr Orlando Pownall QC told the appeal, which was heard by the Privy Council's judicial committee, that each police "scheme" involved "duplicity and lies" and listed examples of "devilry".
He argued there was an abuse of process against Warren and his five co-accused.
David Farrer QC, for the respondents, said he could think of worse "executive misconduct" than what the Jersey officers did.
He argued the five lords who heard the appeal should not rule there was an abuse of process and said Warren's court case was "not an unconscionable trial".
No date was set for the ruling, which could take months.
Warren, 47, will be freed if he wins and his conviction will be quashed.
Mr Bowron said he would accept the Privy Council's adjudication and wanted to determine whether any of the investigating officers should be disciplined.
He added: "The integrity of police officers is non-negotiable irrespective of the individual they may be investigating, and the people of Jersey need to be confident in the actions taken on their behalf to protect society.
"The inquiry by Hampshire Police will provide a fresh perspective and thorough independent analysis of the circumstances confronting the officers and the decisions they took in gathering evidence against the suspected drug traffickers."
During Warren's trial, it was disclosed detectives wanted to bug his right-hand man Jonathan Welsh's car as he drove through France, Belgium and Holland to work on the drugs deal.
The other countries refused permission but Jersey officers bugged the car anyway.
The judge allowed the illegally-recorded audio in the trial but said the detectives were "reprehensible" and "unlawful".
Warren, who is serving his sentence in category A Belmarsh Prison, was once Europe's most wanted man.
Related Internet Links
The BBC is not responsible for the content of external sites.