Merseyside half century career teacher Gordon Youd dies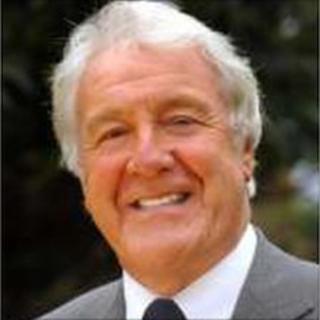 Past pupils and staff at a Merseyside school have paid tribute to a teacher who taught there for more than half a century.
Gordon Youd was in his 52nd year of teaching at Wirral Grammar School for Boys when he died after an illness.
The 75-year-old had also been a pupil at the school and became head of geology and geography.
He retired in 2000, but came back a year later and taught GCSE and A-level up until his illness developed.
Former pupil Matt Lowe, who became a geologist at the University Museum of Zoology, Cambridge, said: "He could really bring the chalkboard to life with his descriptions of volcanoes and tectonics and fossils.
"You can describe him in one word and many people do and that's the word 'legend'.
"The school had many, many great teachers, but not quite so many were as respected as Mr Youd."
A school spokesman said: "He was an inspirational teacher with a passion for his subject.
"Many of his students went on to study geology in further depth at university and follow related careers. He will be greatly missed by staff and pupils alike."