Liverpool to host 2012 Global Entrepreneurship Congress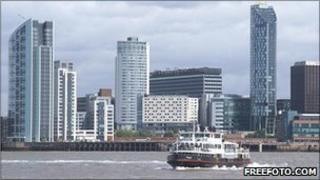 Liverpool has been chosen as the host for a prestigious business conference.
The city is the first in Europe to present the Global Entrepreneurship Congress, which will take place at the Liverpool Arena in March 2012.
Sir Terry Leahy of Liverpool Vision said: "It is an opportunity to learn, to exchange ideas and to involve all sections of the Liverpool community".
Liverpool fought off competition from countries such as United Arab Emirates, Chile and Denmark.
Jonathan Ortmans, who led the selection process, said: "We were impressed by Liverpool's tradition and history of entrepreneurialism and the attempts they are making to embed entrepreneurship across the city in a range of innovative ways."
Council leader Joe Anderson said: "We will benefit hugely from having such a concentration of business expertise in the city at one time."
The event is run by the Kauffman Foundation based in Kansas City.