Liverpool's new body to tackle city poverty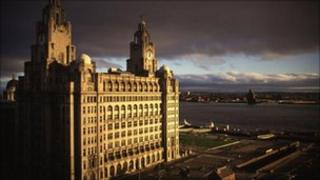 A new organisation is being formed to investigate poverty in Liverpool, which was named as England's most deprived local authority last month.
The Liverpool Fairness Commission, which was inspired by a similar project in Islington, starts work on Monday.
It will have cross-party membership as well as representatives from trade unions, business, universities and the voluntary sector.
Its findings will guide Liverpool City Council's anti-poverty work.
The Department of Communities and Local Government named Liverpool of the most deprived local authority in England when it published its latest indices of multiple deprivation last month.
Poverty problems
This commission will investigate the main causes and effects of poverty and identify inequalities to develop long-term plans to make Liverpool "a fairer place to live".
"It is very important that organisations work together to help tackle poverty in Liverpool," said the commission's chair, Clare Dove, chief executive of the social enterprise charity, Blackburne House.
She added: "Although progress has been made in creating jobs and improving life for people, the latest data shows poverty is still a major issue."
The commission's first meeting takes place at Liverpool Town Hall at 1100 BST on Monday, hearing evidence from Professor Richard Wilkinson, who chaired the Islington initiative.