Judge's Merseyside Police criticism rejected by IPCC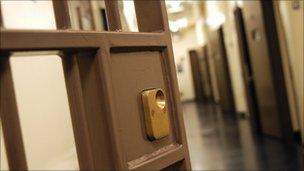 A High Court judge's claim that a woman was mistreated in custody by Merseyside Police has been rejected following an investigation by the police watchdog.
Judge Graham Morrow QC made the claim in May 2010 as he quashed the woman's conviction for assaulting an officer.
But the Independent Police Complaints Commission (IPCC) found insufficient evidence to support the criticism.
Officials said new evidence which was not available to the court "justified" officers' use of force.
The 31-year-old woman was taken into custody at Belle Vale police station in Liverpool in October 2009 on suspicion of smashing a window at her ex-partner's home.
She claimed she was mistreated in custody, including being assaulted, stripped of her clothing and left naked.
She was subsequently convicted by magistrates in Liverpool of assaulting a police officer and a public order offence, but successfully appealed.
The IPCC said judge had said there was "no good reason" for the woman's arrest, "excessive" force had been used and officers had "lied in court".
Following analysis of statements and CCTV footage - some of which was not available to the court - the IPCC found the officers were justified in the arrest and the force used was "proportionate".
Investigators found that it was standard practice at Belle Vale to remove the clothes of any detainee considered to be at risk of self harm, a policy the IPCC has suggested should be reviewed.
The IPCC found she was given a smock to wear and was not left naked.
It said the officers who gave evidence in court were inexperienced and there was no intent to mislead.
IPCC Commissioner Naseem Malik said: "A court judgement made highly critical comments of the officers and staff involved in the arrest and detention of this woman.
"The IPCC's investigation has had access to much more comprehensive information and evidence and I believe this paints a different picture which exonerates the officers and staff of this criticism."
In a statement, Merseyside Police said it acknowledge the IPCC report, adding that it expected "the highest standards of integrity and professionalism" from officers and staff.
"Allegations of mistreatment are always thoroughly investigated to ensure that those standards are met," a spokeswoman said.
The Judicial Communications Office refused to comment.
Related Internet Links
The BBC is not responsible for the content of external sites.