Survey finds Liverpool laughs tough for comics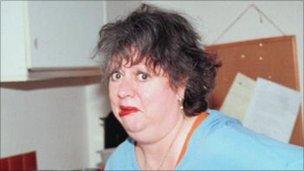 Liverpool has been named by comedians as the most difficult city to perform in, according to a survey of comics.
More than 100 comedians including Jo Brand, Dave Gorman, Rhod Gilbert and Jason Byrne took part in the study commissioned by TV channel Dave.
Liverpudlians are harder to get a laugh from than people living elsewhere in the UK, said 18% of respondents.
Nottingham was voted as the second hardest place to raise a laugh followed by Maidstone, Kent.
A Dave spokesman said: "The majority of stand-ups who voted for the Merseyside region chose it because audience members often think they are funnier than the acts they've paid to go and see."
Liverpool comedian Tony Simpson said: "Liverpudlians are conditioned pretty much from the age that we're able to speak or walk to have a laugh.
"When you walk into a living room in Liverpool you get heckled by your family.
"To us it's banter, but maybe people from outside the city think it's not.
"I enjoy a Liverpool audience because it's lively and in the moment."
A spokesman for Liverpool's Rawhide Comedy Club, which is staged at the Contemporary Urban Centre, said: "Liverpool audiences can be demanding but we have always found them to be fair.
"Usually the crowd will give a comic five minutes and if he has impressed in that time then they will support him through the rest of the show but if the comic doesn't grab them early then they might struggle.
"Liverpool has got a great culture of banter and the audience like joining in if there is a chance. If a comic can't think on their feet and respond then the audience will lose respect for them."
Related Internet Links
The BBC is not responsible for the content of external sites.