Two still questioned in Liverpool hotel murder inquiry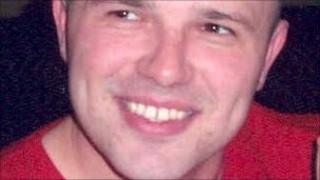 Detectives are continuing to question a man and a woman on suspicion of the murder of a man found dead in a Liverpool hotel room.
Thomas Thompson, 29, was discovered by staff at the Manor Hotel in Edge Lane on Sunday morning.
A 25-year-old woman and 29-year-old man, both from Liverpool, were arrested in Mold, Flintshire, on Tuesday.
Three other people were also arrested on suspicion of assisting an offender, but have been released on bail.
The two women, aged 31 and 50, and 21-year-old man, from Mold, had also been arrested in north Wales.