Merseyside benefits scam couple stole £137k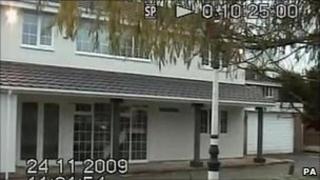 A couple from Merseyside who falsely claimed £137,000 in benefits to fund their luxury lifestyle have each been jailed for 16 months.
Suzie Dwyer, 36, claimed that she was a lone parent renting a house from Peter Campbell, 35, for more than 10 years, Liverpool Crown Court was told.
Investigators found they were actually a couple, with three children, living in a £370,000 home in Knowsley Village.
The couple, of Tithebarn Road, pleaded guilty to fraud charges.
Between August 1999 and November 2009 the couple took a series of holidays to luxury resorts and built a large extension to their home in the exclusive Merseyside suburb.
'Staggered' by dishonesty
When they were caught by the Department for Work and Pensions (DWP), they had falsely claimed a total of £137,382.45, the court heard.
Judge Bryn Holloway, sentencing, said it may be possible to recover all the funds from the sale of their house and set a confiscation hearing in September.
"This was a deliberate fraud conducted over many years with the help of each other," he said.
"No doubt that money assisted your standard of living and made it possible for you to enjoy expensive holidays.
"People will be staggered to learn of the scale and extent of your dishonesty."
Campbell admitted to six counts of fraud relating to £50,000 in Housing Benefit.
Dwyer admitted 17 charges in connection with £87,000 of Income Support and Council Tax benefit.