North West search for Olympic torch carriers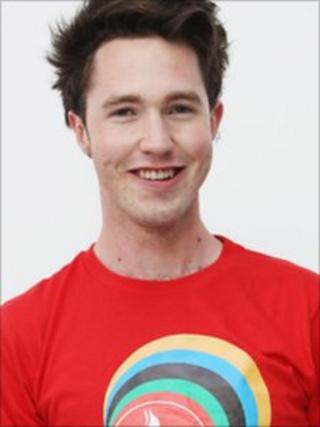 A Liverpool student has joined the search to find people to carry the London 2012 Olympic Flame.
Ben Brown, who is studying at Liverpool Institute of Performing Arts (Lipa), will work with musicians Dizzee Rascal and Eliza Doolittle to find young people to take part in the torch relay.
He was chosen to join the Future Flames project after being nominated for his work in the community.
He is now looking for young people in the North West who inspire others.
Mr Brown said: "It is important to show that young people are doing positive things for their community.
"You see more bad press articles than good about young people, so the campaign is to shine a light on all the good that's happening."
The Future Flames project is looking for people who inspire their community through sport, music or dance.
"It is about giving people recognition," Mr Brown continued.
"It will give people their chance to shine, and a chance to carry the torch."
He was nominated to be a Future Flame ambassador by the National Union of Students (NUS) for his work on The Balloons project which he started while studying at Lipa.
"I feel very privileged to have been selected," he said.
"The Balloons project was inspired by the Olympic values of courage, excellence, determination, equality, respect, friendship and inspiration.
"It inspires young people from disadvantaged backgrounds through music, dancing, acting, art and the creative arts. The aim is to increase their aspirations."
The 70-day Olympic torch relay will visit Liverpool and Chester on its way to the Olympic Stadium.
The flame will be carried through Liverpool on 1 June, 2012 and Chester, on 29 May 2012.
It will reach the Olympic Stadium in London for the opening ceremony on Friday 27 July.
If you want to nominate a friend or family member to carry the Olympic Torch through the Future Flames campaign visit the CokeZone website.