Liverpool's £10m bid to rebuild demolition areas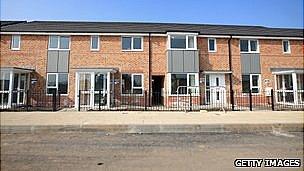 Liverpool City Council is bidding for £10m to continue regenerating streets left with most of the homes boarded up.
It wants a third of government cash set aside to ease the end of the Housing Market Renewal Initiative (HMRI).
The end of HMRI means that some residents have been stranded in streets full of empty houses.
In May the Government earmarked £30m for councils to bid for, in order to re-house vulnerable residents in clearance areas.
The funding focuses on streets which are between 10 per cent and 50 per cent occupied.
Councillor Ann O'Byrne, of Liverpool City Council, said: "The scrapping of HMRI funding was a huge, huge blow to this city, and even if we are successful in securing this funding, it will be a drop in the ocean compared to what we have lost."
Related Internet Links
The BBC is not responsible for the content of external sites.