Olympic hopeful Claire Kelly's tattoo challenge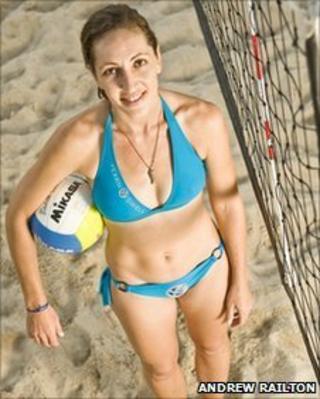 An Olympic hopeful has said she is planning to tattoo her arm to help fund her attempt at a place in London 2012.
Liverpool-born Claire Kelly, who wants to represent Australia in beach volleyball, is offering sponsors a chance to create a design for her.
Her "ownmyink" campaign will also see all donors given a vote on a tattoo design she will sport on her arm.
A previous idea for company sponsor logos on her arm and shoulder was rejected by the sport's ruling body.
"This idea came from one of my followers on Twitter," said Claire.
"It's developed a life of its own," she added.
Ms Kelly, who was born in Fazackerley, left Merseyside when she was aged nine and became involved in several sports before taking up volleyball.
The tattoo, which will see designs submitted by the online community, should be unveiled in time for a series of qualifying events in the autumn.
Claire and her partner Carla Kleverlaan are ranked fourth in Australia so do not qualify for funding from their sport.
"It's the same for a lot of sports," she said.