Virgin Media to close Liverpool call centre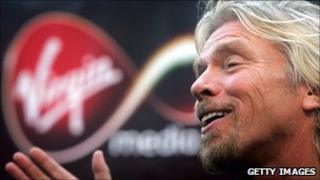 Virgin Media is to close its call centre at Liverpool's Albert Dock, it has announced.
Work handled by the centre, which employs 435 staff, will be transferred to its site in Swansea, south Wales.
Virgin said those staff it employed directly in Liverpool could be redeployed to Swansea or at sister sites in Manchester or Knowsley.
A spokesman for the company said a 90-day consultation period was now under way.
The current sites in Liverpool and Swansea are operated by IBM and their contract partners Adecco and Manpower.
The consolidated base in Swansea will move all operations in-house.
Of the 680 posts at the current Swansea site, it is understood that at least 600 will remain.
The future of the other 80 posts will be discussed during the consultation.
A spokesman for Virgin Media said: "We know this may be a difficult message for those affected by these proposals, so we are committed to communicating as early and openly as possible with all affected employees.
"Virgin Media will be actively working with IBM, Adecco and Manpower as well as recognised unions and employee representatives during the consultation process to help all employees best manage decisions about their future."
The company provides cable television, telephone and broadband services, as well as mobile phones.