Liverpool Everyman and Playhouse youth theatre expands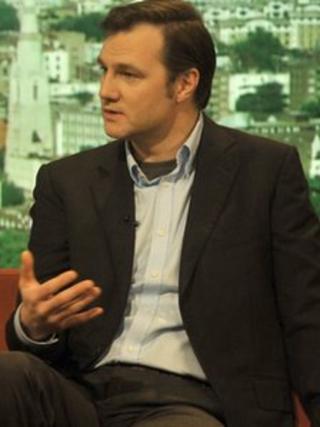 A Liverpool youth theatre which launched the careers of David Morrissey, Cathy Tyson and Ian Hart is to expand to offer training in all aspects of theatre work.
Young Everyman Playhouse, based at the city's Everyman and Playhouse theatres, will provide programmes for about 400 young people aged 11 to 25.
The theatres currently give training in writing and acting.
New programmes will cover production, technical and communication roles.
The Everyman Youth Theatre ran from the mid 1970s.
The Young Everyman Playhouse takes over from the current Everyman and the Playhouse's youth theatres
The expansion of the group is funded by Arts Council England.
A representative from the scheme will be given a place on the theatre's board, a position once occupied by David Morrissey.
The two theatres will offer £5 tickets to shows for people under 26 and develop their community work across Merseyside.
Matt Rutter, director of Young Everyman Playhouse, said: "In 2006 the youth theatre had 40 members, today there are 100 young actors and this exciting new initiative, which will influence every aspect of the Everyman and Playhouse's work, will engage with more than 400 young people over the next year across all of the strands.
"Young Everyman Playhouse will provide them with a rare opportunity to gain valuable insight and training in all aspects of theatre and help them gain the skills to become the young cultural leaders of the future."
The Everyman theatre is currently closed while it under goes a £28m redevelopment programme. The theatre is due to reopen in 2013.