Steve Rotheram MP meets Facebook over 'trolls'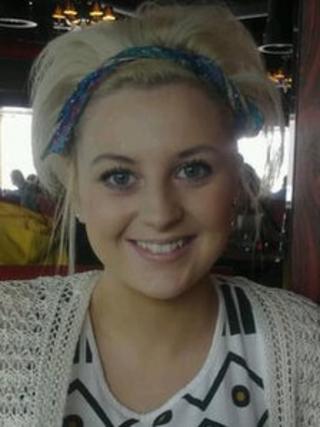 A Merseyside MP has met representatives from Facebook about "trolling" after offensive messages were left on a tribute site to a Wirral teenager who died in an accident.
Steve Rotheram, Labour MP for Liverpool Walton, said he would consider a private members bill if there were gaps in current laws.
Georgia Varley, 16, died after falling under a train in Liverpool in October.
A Facebook tribute page was removed after a series of insults were posted.
The MP said: "It was a very positive meeting, it raised a lot more questions and we are going to have further discussions.
"I have been invited to Facebook's International Headquarters in Dublin for a meeting with senior people."
Earlier Mr Rotheram said: "I'm trying to see if there are any gaps in legislation.
"The meeting with Facebook is part of a fact finding mission for myself, to find out when they are informed of these sort of things what they do and how quickly they can take these things down.
"I don't want us to sit back and say there's nothing we can do.
"The idea is to discover where the gaps are and if I can add to legislation, perhaps with a private members bill, but it would need all-party support."
'Act swiftly'
Mr Rotheram also plans to meet representatives from Twitter.
A spokesperson for Facebook said it was against the site's rules "to intimidate or harass others" and the site would "react swiftly" to disable accounts found in breach of their terms.
He said: "We strongly encourage people using Facebook to use our tools whenever needed and to report objectionable content so we can investigate reports and take action."
Ms Varley, from Wallasey, died after falling between a carriage and platform at James Street station in Liverpool.
Police believe she had been running to catch a train home that had friends and family on board.
Following the postings on the Facebook tribute page Ms Varley's friends set up a new page and administrators blocked some of the offenders.