No Commons debate on Kevin Williams inquest say MPs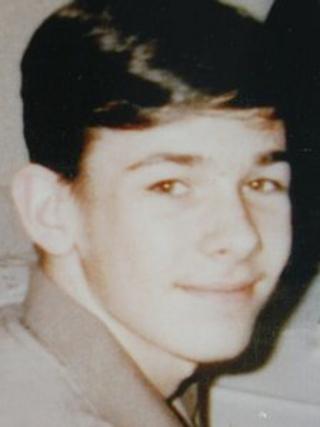 A petition demanding a new inquest into a boy's death at Hillsborough will not be debated in the Commons, backbench MPs have decided.
But the backbench business committee also recommended that the debate could be held in Westminster Hall.
Anne Williams contests the accidental death verdict at her son Kevin's original inquest. He was among the 96 who died at or after the 1989 disaster.
Mrs Williams said she could also pursue a "legal avenue".
In a response on Twitter, she said: "Don't forget we still have a legal avenue to pursue back to the Attorney General. He has promised to look at Kevin's evidence."
The Attorney General said last week that he would consider whether an application should be made for a fresh inquest.
Mrs Williams' campaign has been supported by Liverpool manager Kenny Dalglish.
Kevin, who was 15 at the time, was one of the Liverpool fans who died after the crush at Sheffield Wednesday's stadium during Liverpool's FA Cup semi-final match against Nottingham Forest.
The original inquest in 1991 returned a verdict of accidental death, ruling that all the victims were dead by 15:15.
Mrs Williams and her supporters say Kevin was still alive at 16:00.
His mother, from Liverpool, set up an e-petition urging the government to open a new inquest under section 13 of the Coroner's Act, wanting the accidental death verdict to be overturned.