Mersey Tunnel toll prices frozen until April 2013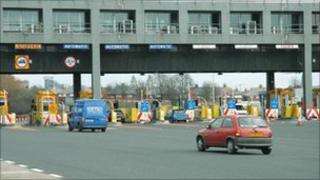 Merseytravel has announced it is freezing tunnel tolls for the next year.
Efficiency savings of £1.6m this year and previous savings of £16m enabled the transport authority to agree to a 0% increase in fares.
Prices will remain at the current level until 31 March 2013.
Chairman of Merseytravel Mark Dowd said the freeze would help people through the current economic climate and help the regeneration of the region.
Mr Dowd said: "The savings mean that we can preserve our key services for the benefit of the people of the region without having to increase our burden on their local authority."
Merseytravel has also invested £7m in the re-cladding of Queensway and spent £3.5m on fire safety to replace the fire main in Kingsway.