Liverpool Coastguard warning over beach fog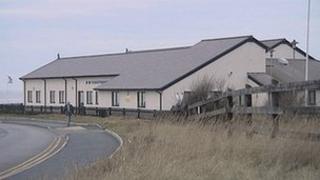 The Liverpool Coastguard has warned people to stay off beaches when fog is forecast after it was called out to two incidents of bait diggers getting lost.
Crews has to rescue a man unable to find his way back to land after being called out to Formby Point, Merseyside, at 20:00 GMT on Sunday.
At 21:30 GMT crews were called again to help a second man lost at Blackpool. Both men were found safe and well.
Watch manager Paul Parkes said it showed the risks were "all too clear".
Crosby Coastguard Rescue Team, Southport Independent Rescue quad bikes, Merseyside Fire and Rescue Service crews and Merseyside Police all attended the first incident after fog descended quickly on the man digging for bait at Formby Point.
The coastguard maintained telephone contact with the man during the rescue and asked vessels near the area to sound foghorns in order to help pinpoint his location.
'Check forecast'
He was found at about 21:15 GMT by a police land rover and escorted off the beach.
The coastguard was called again at 21:30 GMT by a second man lost while digging bait at Blackpool.
Lytham Coastguard Rescue Team, the RNLI lifeboat at Lytham and Blackpool Inshore Lifeboats all went to launch, but the man called five minutes later to report he had found his way back to the road.
Mr Parkes said that "having also dealt with an incident last week where a father and son became lost in fog and had to be treated for severe hypothermia, the risks of being out on the coast when fog descends are all too clear".
"We would encourage members of the public to always check the weather forecast before they go out onto the coast for any activity, and stay away from the beach when fog is forecast," he said.