Liverpool's Beatle anniversary plans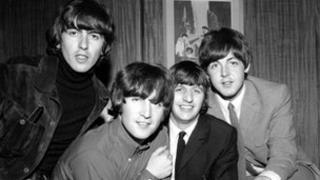 The 50th anniversary of the forming of The Beatles is to be celebrated in Liverpool with a festival of events throughout 2012.
The programme includes the 20th Mathew Street Festival, special performances by the Royal Liverpool Philharmonic Orchestra and a premiere of a play about Beatles' manager Brian Epstein.
There will also be a John Lennon Peace Vigil, 32 years after his death.
The festival marks the anniversary of Ringo Starr joining the group.
Highlights include a celebration at The Cavern on 19 August, marking the 50 year anniversary of the group's first performance with Ringo at the venue after the sacking of drummer Pete Best.
The annual Mathew Street Festival in August will host two stages featuring Beatles tribute acts.
International Beatles Week will run in the city from 22-28 August and will feature the world's biggest Beatles convention.
A play celebrating the life of Brian Epstein, the manager of Beatles, will run at the new Epstein Theatre from November and on Sunday, 9 December, a John Lennon Peace Vigil will take place at the European Peace Monument in the city.
Liverpool City Council leader Joe Anderson said: "This is a hugely significant year in the history of The Beatles and it's one Liverpool couldn't let pass by without a huge celebration.
"We should never underestimate the power of The Beatles to attract visitors to the city, and this year-long celebration will bring even more fans to Liverpool which will bring a much-needed boost to our local economy.
"I'm delighted the city council has joined forces with lots of organisations to put on an incredible programme of events, with music right at the heart of the tributes."