Liverpool Women's Hospital shows shaking baby danger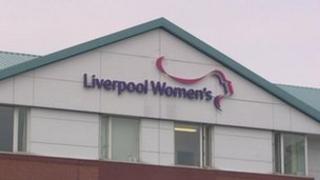 The dangers of shaking a baby will be the focus of a new national educational programme being tried out in Liverpool.
Liverpool Women's Hospital is to run the NSPCC scheme which aims to help reduce the number of head injuries inflicted on babies.
New parents will be told about the risk of shaking babies and given help to deal with the pressures of parenthood.
Liz Edwards a matron at Liverpool Women's Hospital, said it is a "sensitive but important subject."
Parents will be shown a short film, before the mother is discharged from hospital, on how to respond to their baby crying and coping with stress when feeling tired.
Ms Edwards said: "Parents are often driven to shaking their babies by frustration.
"What we understand from parents who have actually shaken their baby, is it is the crying that is the most common cause.
"Shaking can cause permanent brain damage and can actually lead to death in some cases."
The preventing non-accidental head injury programme, run in partnership with the NSPCC, is based on an American scheme which saw non-accidental head injuries reduced by 47% over five years.