Wirral council highways director suspended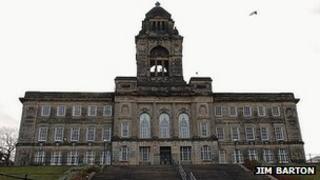 A senior member of staff at Wirral Council has been suspended over concerns raised about the handling of a highways maintenance contract.
The council said the suspension of its director of highways and technical services, David Green, would allow a full investigation to be carried out.
Concerns were raised about the contract last year by Birkenhead MP Frank Field.
He then referred the matter to the Serious Fraud Office and District Auditor.
The concerns regarded the Highway and Engineering Services Procurement Exercise (HESPE) contract, which was set up in an attempt to bring several contracts together to cut costs.
The council previously had a number of small contracts covering issues such as road maintenance and street lighting, and the HESPE contract brought all those elements under one large contract.
A statement from Wirral Council said: "In order that a full investigation can be conducted into matters raised by the District Auditor into concerns relating to the HESPE contract, the director of technical services will not be in the office whilst this further investigation takes place.
"It would be inappropriate to comment further at this time."