Liverpool Sound City returns for a fifth year of music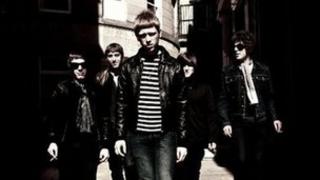 Liverpool Sound City has returned for its annual three day festival in the city from Thursday.
The boutique music festival, now in its fifth year, has a packed schedule of gigs, conferences and debates and delegates from over 23 countries will be decamping to the city to join in.
Open forums and discussions aimed at the business side of the industry will also be launched.
Part talking shop, part networking event - the discussions will give visitors a chance to engage in topical and, hopefully, fun debate and cover everything from digital start-ups and new record labels to music discovery and social media.
This year will also see the addition of UK Music Student Awards - celebrating new talent within music education - as well as the inaugural Sound City Expo.
A spokesperson for Sound City said the event was about "the tools and tricks that people need to know in order to do what they do better, be that in terms of making music, making art or just making a living".
"It's a chance to put forward your ideas and opinions in a relaxed environment with a group of like-minded souls and meet some amazing new contacts," he said.
Throughout the festival, there will be performances from big names like Professor Green, The Wedding Present and Mystery Jets, as well as local artists including Stealing Sheep, Tea Street Band, Esco Williams, The Hummingbirds, Man Get Out, Dead Cities, Miss Stylie, The Red Suns and Owls to name a few.
As with previous years, we at BBC Introducing Merseyside will showcase five local bands in association with Liverpool Sound City at The Krazyhouse on Friday 18 May.
The evening will feature The Dirty Rivers, We Were Beautiful, Citi Petts, Battleships and Endeci and continues our priority in giving opportunities for home grown talent to be part of this great festival.