Street named after Croxteth champion Rose Bailey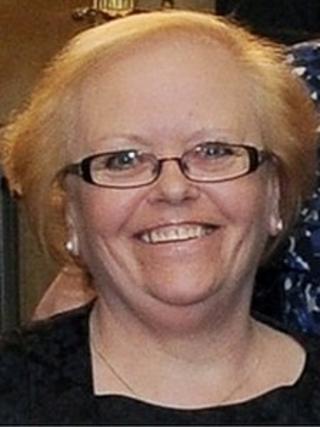 A councillor credited with bringing a Liverpool community together after the murder of 11-year-old Rhys Jones is to have a street named after her.
Rose Bailey, who represented Croxteth, was deputy lord mayor when she died from a heart attack in 2010 aged 62.
The Cobalt Housing scheme, off Storrington Avenue, Croxteth, has named Rose Bailey Close in her honour.
Her husband, John Bailey, said the family had been overwhelmed by the tribute.
He said: "We are overwhelmed, really impressed, we didn't expect something like that.
'Fitting tribute'
"I mean this is more or less the centre of her constituency, where she was and she used to work very hard for this place.
"It's hard to imagine now but there used to be three big tower blocks here, and now they have been pulled down and these lovely houses have been put up, she would have been so proud.
Liverpool Mayor Joe Anderson said it was right there should be a permanent tribute to her.
He said: "If ever anybody deserved to be honoured in this way it is Rose.
"She was somebody who had real pride in the area she represented and she never missed an opportunity to speak up on behalf of Croxteth and Liverpool.
"We will never forget the way she fought to show the true face of the community when she saw how it had been represented in the aftermath of Rhys Jones' death."
He added: "It is only right that there should be a permanent tribute to her in the heart of the community which she championed so well."
Ann Louise Gilmore, from Cobalt Housing, said: "Rose was a much loved councillor and it's a fitting tribute for her to be remembered in this way."
Rhys Jones was shot dead in the street as he walked home from football practice in Croxteth, Liverpool, in August 2007.
He was shot in the neck in the car park of the Fir Tree pub in Croxteth Park and died in his mother's arms a short time later.
Sean Mercer, of Croxteth, was jailed for life in December 2008 for the murder after a lengthy police investigation and scores of arrests of gang members across Liverpool.
Six others were convicted of helping Mercer dump and destroy the evidence.