Anfield Village scheme: 374 houses escape the bulldozer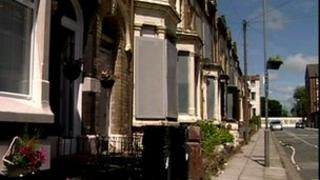 More than 370 homes set for demolition in Liverpool have been spared the bulldozer but 224 will be demolished.
Liverpool City Council has announced that it has reached an agreement with residents and other agencies to refurbish 374 properties.
The renovation is part of the £25m Anfield Village scheme which involves 600 homes in the former Housing Market Renewal Initiative (HMRI) area.
Mayor of Liverpool, Joe Anderson, said: "This is great news for Anfield."
The new programme delivered by the city council, the Homes and Communities Agency (HCA) and social housing provider Your Housing, aims to improve housing quality in the area and revitalise the community.
Under the plans, which take factors including housing demand and the condition of properties into account, the homes will now be retained and renovated. Some 168 of them are vacant.
'Concerned and frustrated'
A further 224 houses, 116 of which are vacant, will be demolished.
The new scheme, which follows a local consultation, takes in properties within the boundary of Back Rockfield Road, Walton Breck Road, Sleepers Hill and Gilman Street.
Mr Anderson said: "Residents have waited too long for this work to happen, and have been rightly concerned and frustrated.
"I'm delighted that we are now working effectively with our partners to drive forward these plans and build a better future for the area."
Last month the council announced that terraced houses in the Dingle area of the city, including Beatle Ringo Starr's birthplace, had also been spared.