Birkenhead man missing after heart surgery found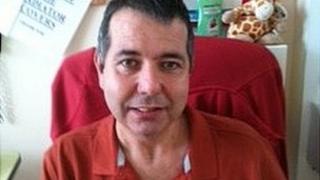 A Merseyside man sought by police after he walked out of hospital while recovering from major heart surgery has been found.
Merseyside Police said Andrew Gardner, 49, had been found "safe and well".
Mr Gardner had last been seen on his ward at Clatterbridge Hospital in Wirral on Friday morning.
Merseyside Police had been concerned as Mr Gardner was "very vulnerable" after the surgery and was "confused due to a previous head injury".