Joseph Cummins shooting: Reward offered for information about killing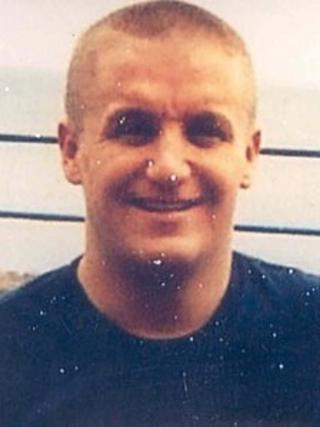 A £20,000 reward has been offered for information about the killing of a Liverpool man who was shot in "thick fog" two years ago.
Joseph Cummins, 25, died of gunshot wounds after being found on Longmoor Lane in Fazakerley on 20 January 2011.
Det Ch Insp Phil McEwan said he hoped witnesses would "find the courage" to come forward with information.
Mr Cummins' sister Leah said "someone must remember something" as the weather on the night was "memorable in itself".
A police spokesman said since the murder, five men have been arrested and "positive lines of inquiry" are currently being followed up.
None of the men have been charged over the death of Mr Cummins.
He said the 25-year-old was believed to have been getting into a car when he was shot "a number of times".
The reward has been offered for information leading to the prosecution of the people responsible for Mr Cummins' death.
'Vital answers'
Mr McEwan said Longmoor Lane was "a very busy road and I would ask for anyone who may have seen or heard something, no matter how small, to come forward".
"I would hope that the passing of time will enable people to search their consciences and find the courage to come forward," he said.
"We understand people are sometimes reluctant to come forward in the aftermath of such a serious crime [but] two years on, people may have moved or be in a different situation and now feel in a position to talk.
"If this is you, you could provide vital answers that we so want to give to Mr Cummins' family."
Ms Cummins said the two years since her brother's death had been "the worst of our lives".
"This was not an accidental death, it was a murder which was planned to take place in that thick fog. That cannot be a good memory," she said.
"The person responsible must think about what they did that night all the time and the incident must be in their head every day and night.
"I'd ask them to be a man and admit what you have done and help bring us some closure."
She added that anyone with information should "put themselves in our shoes [and] remember Joseph was someone's son, brother, grandson, nephew, uncle and cousin".